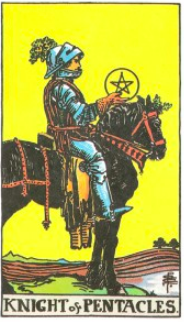 Card of the Day
23rd June 2020
Knight of Wands
Unlike all the other Knights, this Knight is the only one standing still.
He is saying to me today that patience and being in the present is important. He appears to be calm and stable.
Sometimes we need to stop, look and listen to where we are, enjoy the moment.
Today be aware that every journey needs a starting point and takes many steps to get to get to the final destination. We will learn many lessons along the way. Accept that things to do always go to plan. One step at time will get you to where you want to be.