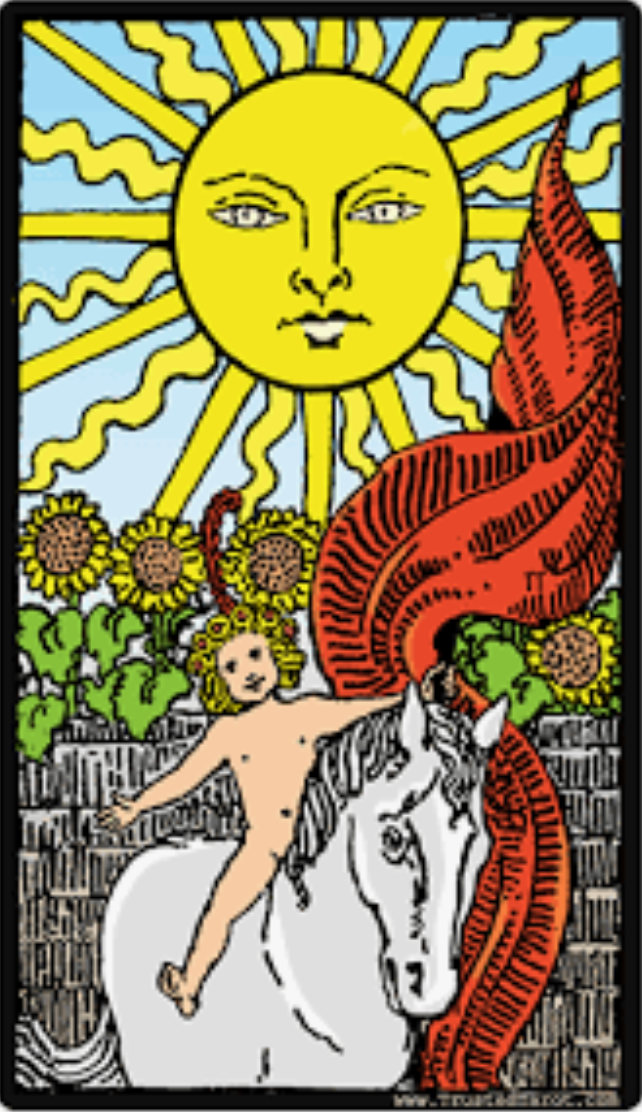 Card of the Day
28th June 2020
The Sun
I love this card and is one of my most regular cards when I am doing a reading for me.
The card depicts a small naked child with their arms wide open, riding a horse. The child is flying a large red flag and the sunflowers are facing the child. 
To me this is a card of happiness and joy. Its message is pure and simple.
Some consider the best card in the deck. It is filled with wonderous possibilities of life.
To me this card always is saying – live in moment!  You are exactly where you are meant to be today. 
Be as willing as the child depicted in this card to open yourself up to the world and be happy with who you are and  that this is you. 
The sunflowers in the card are facing towards the child for their need for light and energy. Can you choose to be the person that people look to for light and positivity?
Today, approach life with a renewed joy and see things from a different point of view.