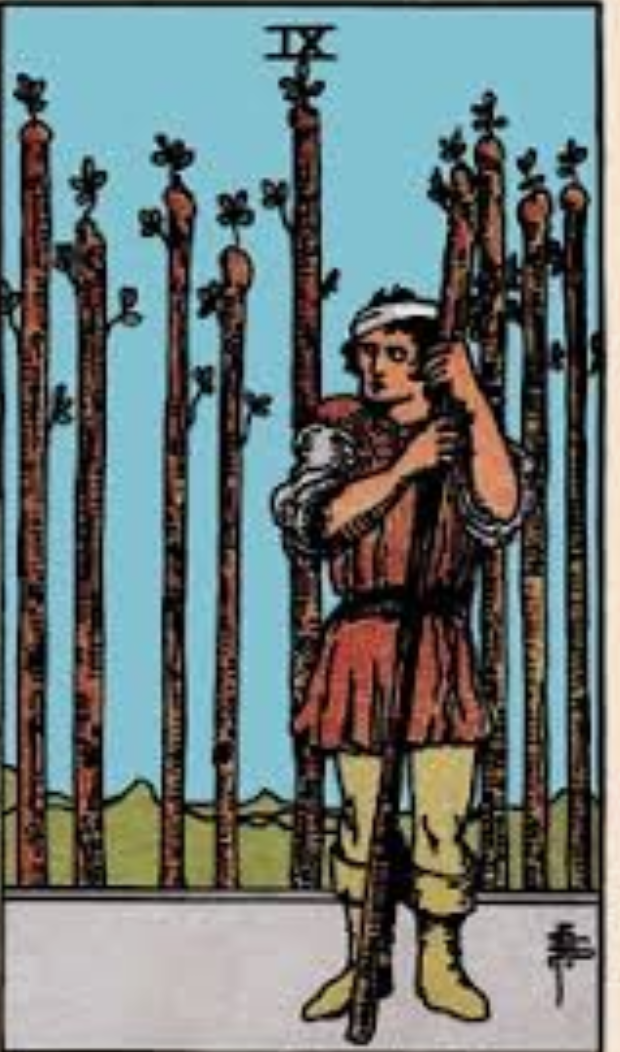 Nine of Wands
1st July
This card shows a young man at the top of a hill, looking like he has been through battles and still slightly wary. The message of this card is you have worked hard for what you have and or you feel strongly about what you believe in.
You have the courage and the belief to keep pushing forward. You are almost there! The barriers are behind you now.
Today, if you encounter any barriers to your what you want to complete, know that you have the ability to move forward. Losing one battle does not mean you have lost the war.
Remember, what does not harm you makes you stronger.